For your next vacation, choose your own private getaway at the Park Hotel Vitznau in one of our 48 residences, suites, or junior suites with a panoramic view over Lake Lucerne or the mountains. Each one of our living spaces has its own individual décor oriented around one of our themes: Wine & Dine, Art & Culture or Health & Wealth. Experience one of these themes like never before and let yourself be enchanted by everything you discover here.
Wine is one of the oldest cultural heritages we have. In our residences and suites, we pay tribute to fine wines from the Old World and New World, as well as Bordeaux and Château d'Yquem, and we build bridges to research projects in oenology and wine sensory experiences.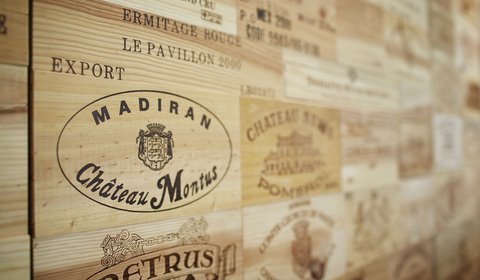 Top chefs have been considered venerated artists throughout human history. We echo and pay tribute to this in our Dine Gallery. Our suites reflect our own restaurants, so we can bring this reverence into modern times.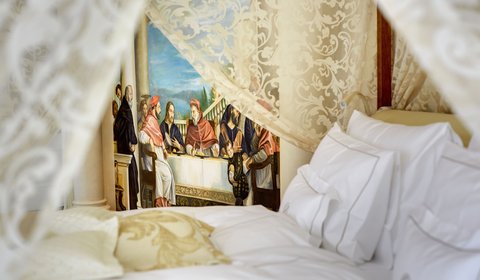 Capital formation and value creation – these are the basics of finance. In our Finance Gallery, you will find information on financial market trends. Geniuses in the field and Nobel Prize winners are displayed here.
Sustainable growth of wealth while promoting science and business – these suites are named for world-renowned university endowments, exceptional personalities in endowment management and current flagship projects.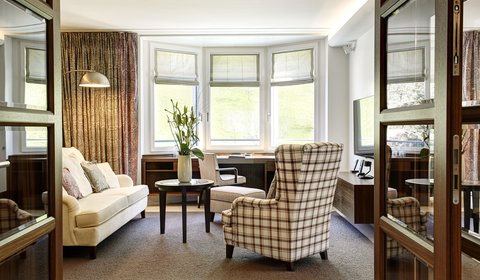 Our musical sponsorship projects are world famous. Alongside the Vienna Philharmonic, our commitments also include the Vienna Boys Choir. As a result, the 2012 construction of the MUTH concert hall of the Vienna Boys Choir was made possible through funding from the Pühringer Foundation.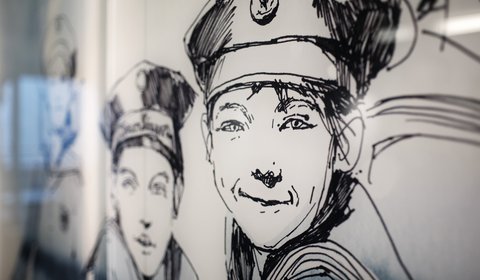 Theater is a form of expression and storytelling. In this gallery, sponsorship projects such as the Vienna Kammerspiele, a theater in the Josefstadt district, and the Vienna Children's Theater are presented. Marvel at our unique productions.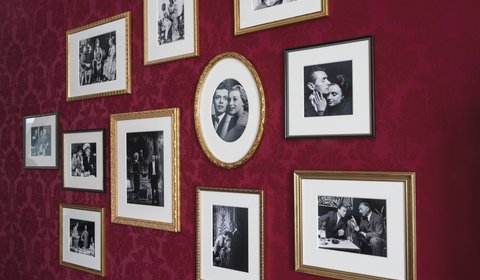 Get to know a new side of surrealism and create a deep connection with the art. In this gallery dedicated to the painter Claude Verlinde and his art, you will find yourself in your own private world caught between time and dreams.