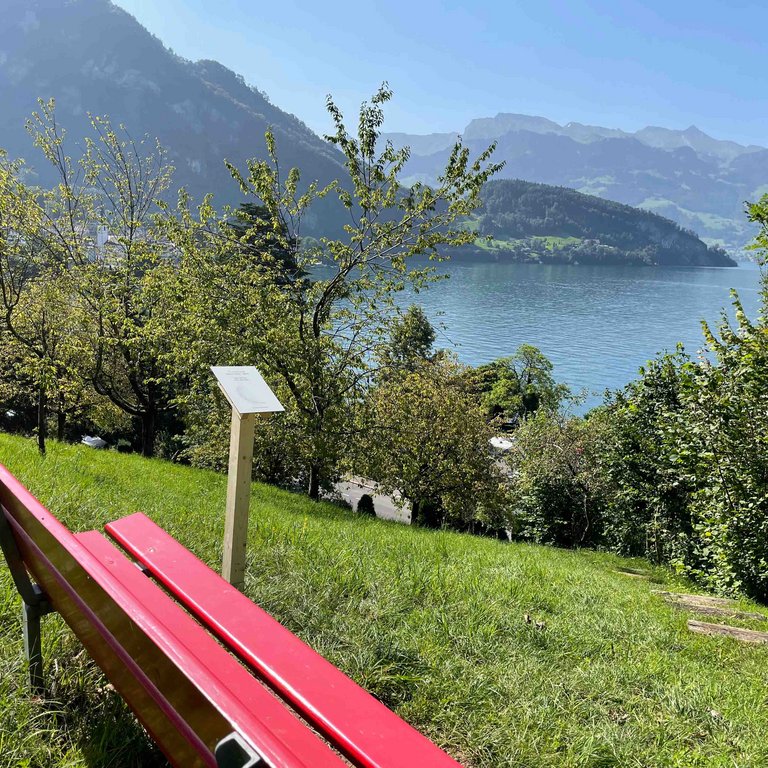 Wisdoms of life encourage the heart. They inspire without being intrusive. They outlast time and stand for the sustainability of thinking. Your resources lie within people. They are being brought to light for the benefit of all.
With this in mind: Feel warmly welcome on the trail of small truths.

Just opposite the Park Hotel Vitznau, take a walk past waterfalls, ferns and wide-spreading roots, while you are accompanied by small tablets of wisdom along the way.

The wisdom comes from the pen of the hiking philosopher Raki alias Ben Rakidzija.
Let yourself be inspired by his thoughts and be captured by the magic of the forest.

Note:
The tour takes about 30-45 minutes, is easy to walk and requires sturdy shoes.